I've been an advocate for and member of Zipcar since my wife and I moved to Boston four and a half years ago. For that time period, I thought Zipcar was in every way superior to owning a car. Until last week, anyway. Now I'm reconsidering the car ownership issue.
Own or rent? That's the question.
It begins
I was already unhappy early in the week, having discovered Zipcar had overcharged us $375 over the past few months. At the beginning of August, I had added my wife as a driver on our account (we'd always had just one driver to save on the yearly membership fee) and also upgraded us to a fixed $75/month plan (which has some added benefits), having noticed that we'd spent more than $75 pretty much every month for the last year. I confirmed carefully with the representative that we would only be billed $75
combined
, not $75 each.
It turns out, the hapless representative, rather than simply putting two of us on one account, made two accounts and put us each on both, and then charged us each every month. I didn't notice earlier as the charges appeared on different accounts, and I thought we only had one account, but the credit card charges were looking suspiciously large. It took a series of emails and a phone call to get that straightened out. They eventually agreed to refund us the bogus charges "as a one-time courtesy." That's a direct quote.
Thursday
We had an overnight trip to
our favorite New England B&B
for Christmas weekend (seriously, this place is fantastic and has one of the best restaurants I've been to anywhere in the world).
Our room was even more charming than it looks. Yes, that's a working fireplace.
As usual, I booked a Zipcar for the purpose. I believe it was a Nissan Sentra, helpfully parked in our apartment building's garage. On Thursday, I got an email from Zipcar saying that due to an unforeseen circumstance, they were bumping us to a Civic in the Government Center garage.
The exterior of the building is distinctive.
I've rented cars once or twice from that location. During the day, it's ok. At night, it's spooky as hell. I'd say it's deserted, but there are occasionally roving bans of teens doing who knows what.
I couldn't find a good picture of the interior.
This illustration is true to the spirit of the place.
So I emailed Zipcar, explaining that I didn't really like returning cars to that location at night, so was there maybe another car nearby I could use. Or could the Civic be relocated somewhere more pleasant for a couple days?
Friday
I don't know if anybody read that email, since I never got a reply. I did get another email on Friday, though, saying that due to another unforeseen circumstance, my reservation had been moved to a Smart Car parked in Somerville (a 15-20 minute drive from where we live).
Did I mention that the B&B was a 3 hour drive away? I didn't really want to drive a Smart Car on the highway for 3 hours, and I wasn't sure our stuff would fit (I had planned on bringing skiis). So I emailed, saying if I it was a choice between a Civic parked in the Dungeon of Dispair or a Smart Car, I'd take my chances with the dungeon.
This time, I got a quick email saying there were no other cars available. So I called and explained my situation. A very polite representative explained that there really were no other cars nearby, but would I take a Mazda 3 in Arlington (3 suburbs out from Boston, where I live)? They'd pick up the cab fare. Either that, or I could have $200 towards some other form of transportation. Or I could cancel my reservation. $200 wasn't going to cover a standard car rental (I checked), and the B&B reservation was nonrefundable (plus we'd been looking forward to it), so we went with the car in Arlington.
Saturday
We took a cab out to Arlington in the morning. It took maybe 20 minutes (we helpfully live next to I-93, making getting out of the city easy --
Thank you, Tip O'Neil and Ted Kennedy
) and cost $33.75.
We'd only just gotten back onto I-93 in the direction of Vermont when there was a loud pop under the car and it sounded like something was dragging. On inspection (I took the next exit and pulled over), there was some piece of plastic hanging loose. The plastic itself didn't look problematic, but I wasn't sure what it had previously been holding in place. So I called Zipcar.
The representative agreed that the car was not safe to drive and asked us to return the car to its original location, and could we perhaps take a Prius from Wellesley College instead? If we needed a cab ride, they'd cover the fare. I pointed out that (a) we were already running pretty late, and (b) a cab fare to Wellesley was going to be pretty serious, esp. on top of our cab fare to Arlington, so could I just drive the car to Wellesley, drop it off there and take the Prius. She said that wasn't possible, since when the mechanics came out to service the Mazda, they wouldn't know where it was. I said if that was the problem, I was happy to tell the mechanics that the car was in Wellesley.
She put me on hold.
After a brief wait, she came back on the line to apologize, saying she hadn't gotten permission to drop the car off in Wellesley. Did I want to make the switch anyway? Or there was another car in Salem, MA, if we wanted.
Witch trials: Popular entertainment in Salem, MA
I've actually wanted to see Wellesley for a while (I like college towns), so we went with Wellesley. We called yet another cab (have I mentioned this was Christmas? Not a lot of cabs wanting to go to a deserted college town) and went to Wellesley. That fare was $66.05, including a Christmas-appropriate tip.
Finally, we got the Prius and set off. We had been traveling for 2 1/2 hours and were now farther from our destination than when we started.
View Larger Map
Our itinerarary: A: Home, B: Mazda in Arlington, C: Roughly where the car broke, D: Back in Arlington, E: Wellesley College. Vermont is in the North.
Sunday
The rest of Saturday was pretty good, and the B&B was everything we remembered (dinner, which was, as always, excellent, included what may be the perfect bread, from
Orchard Hill Breadworks
). Sunday morning we heard rumors that a serious blizzard was heading our way, though it wasn't expected to be bad until evening (before we had left, the weather report had put the chance of snow at only 30%). We got a slightly earlier start than we had planned, stopped at a few places on the way back.
Somewhere around 3:30 or 4:00, we entered Massachusetts and it began to snow. The state had put up blizzard warnings on the roads, requesting everyone to get off the road and go home. If we had been going straight home -- as we would have were we driving that much-mourned Sentra -- that wouldn't have been a problem. But we were going to Wellesley.
At least, we tried. As we neared Wellesley, the snow got very bad, and I frankly wasn't that comfortable driving, particularly once we left the highway and the streets weren't as well-plowed. My wife called a cab company to make sure we could get a ride back to Boston. They agreed to take us, but then called back shortly thereafter, saying that nobody was driving anywhere, didn't we know there was a blizzard going on? I think they made the right decision.
I did know there was a commuter rail station in Wellesley. We called the MBTA to see if the trains were still running. They said the trains would most likely run, but with significant delays. The next one wouldn't be for 3 hours. Oh, and the station we'd be waiting at is outside. In a blizzard.
As a backup plan, we checked to see if there was anywhere we could stay in the night in Wellesly. However, as Wellesley doesn't have any hotels, there appeared to be only one option: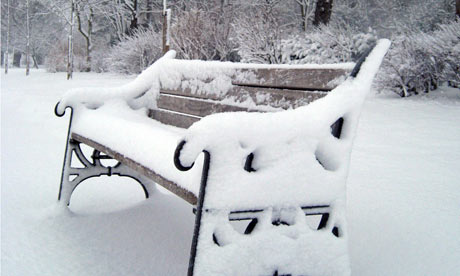 The only available room in Wellesley last night.
We called up Zipcar to consult. They agreed to let us leave the car in Boston at no charge, as long as we told them where the car was. I'll give them credit for that decision, at least. We drove home, very slowly.
Monday
I wish I could say the story was over, but this morning I checked my email and saw that we were billed, not only for the Prius, but also for the Mazda 3 (the one that broke down). Plus, there was a late fee for returning the Mazda late. It seems that when the representative switched our rental from the Mazda to the Prius, she did so before we actually got back to Arlington. I sent in another email this morning. We can hope that they'll remove those charges "as a one-time courtesy."
I realize that owning a car has its own hassles. I don't expect Zipcar to be perfect, either. Everyone's allowed a bad week. As long as it's just one week. And as long as they give me my money back.
What did I learn from this experience? What I learned -- and what you should take home from this as well -- is to get your bread from
Orchard Hill
. Because it is fucking
awesome
bread.
*Update: Tuesday*
This morning I got a call from someone higher up in customer service at Zipcar, who listened to the whole story. She took the numbers for the cab rides in order to reimburse us directly, rather than my having to send in the receipts, which was nice. She also comped the entire weekend trip and added a $50 driving credit, which I also appreciate. The part I cared about more was that she at least seemed very interested in improving the service such that such problems would not be repeated or would be mitigated more quickly when they do. If this reflects a real commitment to efficient service, then hopefully this last week is an aberration, and we'll be able to go back to trusting and relying on Zipcar, as we have in the past.
*Another Update: Tuesday*
Now the vice president for member services has called to apologize in addition. It's great that they take this stuff seriously. I was going to take a temporary break from Zipcar and use a regular rental car company for some upcoming stuff, but now I think I'll give them another shot.